AD Group Manager - Online manual
Online manual
Status window
Actions with group members are reflected in this progress status window which will be visible when adding and removing members.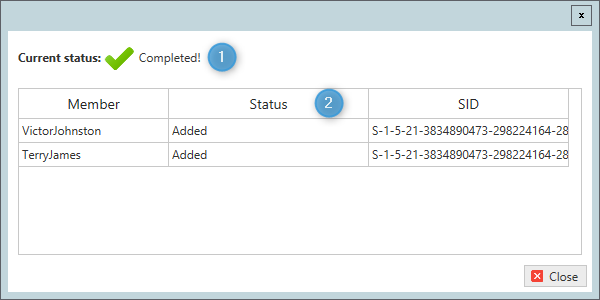 Total status. Possible statuses - Completed, Unexpected error, Adding X to Y, Successfully added X to Y, Removing X from Y, Successfully removed X from Y.
The status of each account. Possible statuses - Adding, Added, Removing, Removed, Error, Failed.